Welcome! This is our dedicated team.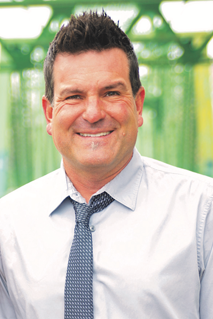 Jeff Devoll
uReach Executive Director
Jeff has traveled to 30 countries, is a professional writer, spoken to more than 1,000,000 people, and built his own house. What he's really passionate about is helping people be the best version of themselves. He also loves his wife and kids a lot. His biggest challenge in life has been helping his autistic son, Declan, learn to talk, make eye contact, sleep, and other things typical kids do.
Reach Baja | Extiendo del Mano
Mark & Edith Michael
Baja Family Care Directors
Mark & Edith Michael are our Baja Family Program Directors. Edith is Preseident of Extiendo Una Mano al la Gente de Baja A.C. They have a heart to keep families together and to provide homes for orphans. The Michael's have worked with children for many years running several programs to over 300 kids. They have been blessed to adopt 3 children of their own. Mark works with the kids in Hope Village and Edith coaches the single moms. Mayra, their oldest is teaching English at an after school program in Baja as well.
Reach Baja | Extiendo del Mano
Sherry Hus
Baja Office Manager
Sherry will be facilitating the building of a summer camp and orphanage on our new property.
Reach Baja | Extiendo del Mano
Did we say that we would love to work with you? Don't be shy, get in touch!